St. John's Episcopal Church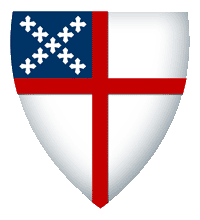 St. John's offers a variety of opportunities to worship God. Aside from our weekly Sunday celebration of the Holy Communion we have special services throughout the liturgical calendar year to celebrate specific holidays. Sunday school is also offered weekly for children of all Faiths.
Sunday Worship Service
​
The Episcopal Church welcomes all Faiths.
​
Rev. Eliot Moss, Priest in Charge
Our Sunday service begins at 9:30 am.
Holy Communion is offered every Sunday to all.
Masks are required for all non-vaccinated. Masks are also required when singing.
Seasonal Worship Services
​
Our liturgical services follow the follow the liturgical calender of the Episcopal Church.
Please call 978-249-9553 for details.